Spring Gathering 2022 "Welcome Home!"
Memorial Day Weekend – Mountain Center, CA ~ We need to be in a warm, loving Community and maybe you do too! We invite you to be with us for the CMG Spring Gathering 2022 "Welcome Home!" There we can connect with each other, reconnect with ourselves, make new friends, and spend a weekend playing, laughing, sharing, helping, learning, and trying new things. It's a retreat meant to help us all come back into ourselves supported by the community we love, or are finally getting to meet!
California Men's Gatherings Presents: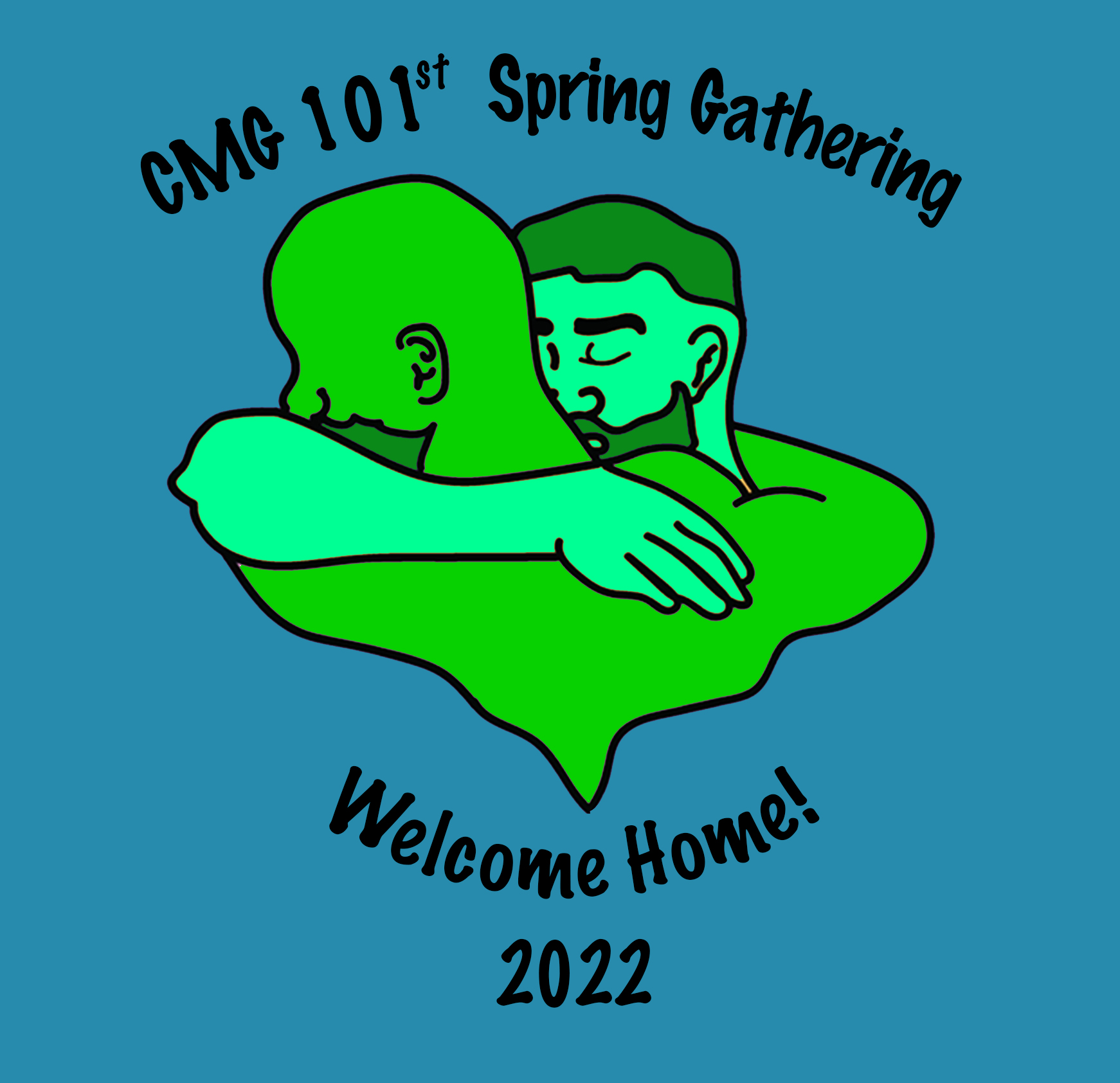 Memorial Day Weekend
Friday, May 27 – Monday, May 30, 2019


Pathfinder Ranch, Mountain Center, CA
Many of us search for a community of gay, bi, and trans men who are warm, welcoming, and embrace our mind, body, and spirit. If that includes you, we invite you to attend the California Men's Gathering Friday, May 27 through Monday, May 30 at the Pathfinder Ranch in Mountain Center, California.
Registration is open! The Spring Gathering is an opportunity to find a "new normal" with a great program of spiritual, physical, and creative arts & crafts activities as well as a selection of fun evening social events. Each man is encouraged to create his weekend as he chooses, so the weekend can be about what you want, simply enjoying life, laughing with new guys, exploring yourself, and having a great time!
Throughout the weekend, you'll be encouraged to connect through workshops, assemblies, activities, and conversations. A California Men's Gathering is a fun, relaxing, and insightful weekend getaway. Join us and register today! 
Click here if you are ready to register
Registration Fees
The registration fee is a sliding scale based on your income for 2021. The fees are as follows:
Less Than $30,000 = $295

$30,001-$60,000 = $315

$60,001-$90,000 = $345

More than $90,000 = $395


for Financial Aid info, read on.
The following is included in the above registration fees:
All meals (8 total)

Lodging (3 nights total)

Entertainment

Assemblies

Workshops

Snacks

Life-Changing Experiences
NOTE: Some optional activities, like the Ropes Course, require an additional fee.
To request Financial Aid, please fill out the simple form located HERE 
Please wait until your funding is approved BEFORE submitting your registration! 
You will be notified by email! Funds will be provided on a first-come, first-serve basis and are dependent on how much is available.
Paying for your Registration
At the end of the process, you'll be prompted to pay by PayPal. It's safe and easy, and you do not need to have a PayPal account — just a credit or debit card.
If you prefer to pay by check, no problem! Just select Pay Later and either pay online later or send us a check! However, paying later/mailing a check will delay your registration confirmation until we receive it. It usually takes a week to 10 days to process the check. Thus, Pay Later will end on May 17th at 11:59 pm. After that, Pay Online will be the only option until we sell out.
Pay Later is available until midnight, May 17. Please note that no space is being held for you if you are "Pay Later". Currently we can only have 90 men at camp. We hope that changes to camp capacity of 198 by the event, but, well, Covid!
Note: The registration period for this event will end at 10:00 p.m. on May 27, 2022. Yes, that's after we're already at camp! It will also end when we reach capacity and a waitlist will be taken.
 
Click here if you are ready to register  
More info here if you're still undecided: Glossy Brochure.Doc
Questions regarding the registration process can be directed to registrar@thecmg.org
Questions about the gathering, accommodations, etc., can be directed to question@thecmg.org
(Below is an automatic menu of cost-related items for this event. You can ignore it and go to registration, which provides a more interactive experience!)
When
May 27th, 2022 4:00 PM through May 30th, 2022 11:00 AM
Location
35510 Pathfinder Road




Mountain Center

,

CA

92561




United States
First, The Stuff with Fees
Event Fee

(sliding scale)
0—30K
$ 320.00
30—60K
$ 370.00
60—90K
$ 425.00
90 & up
$ 490.00
Registrar Funded
$ 0.00
Administrative (Do not use)
$ 0.00

First Time?

No :^|
$ 0.00
Yes! :^)
$ -40.00

Financial Aid Approved?

Yes! (First Time)
$ -110.00
Yes! (Returner)
$ -100.00
Enter your own Donation

Financial Aid Funds

Helping to Build the Fund
$ 25.00
One Man's Financial Aid Sponsorship
$ 100.00
"Send a Man to Camp" (Full Financial Aid for One Man)
$ 320.00