California Men's Gatherings presents . . .
MENSWALK POOL PARTY! (in collaboration with CMEN) - at Camp Shalom, Malibu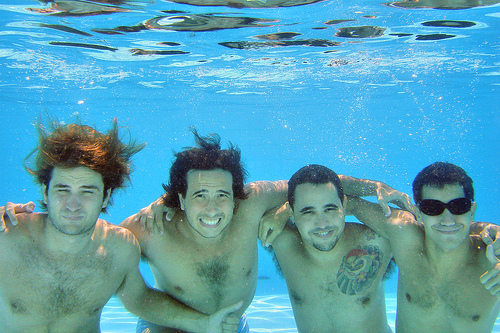 Location:
Camp Shalom -- where both CMG and CMEN have held annual gathering

s

     34342 Mulholland Hwy.

 - Malibu, CA 90265
RSVP: None required, just show up! This is an over-21 event.
Event Cost:

:

FREE!
but we gratefully accept any size cash or check donation to AIDS Walk Los Angeles. All such donations are relayed to AIDS Walk in their entirety; no expenses are deducted for cost of party. Enjoy! Last year this event raised over $800 for the AIDS Walk!
Parking:
There will be plenty of parking within the camp
.
CMEN traditionally holds a pool party at the very end of their week-long gathering in Malibu,
and as they have for the last three years, this year's party will be open to all men in honor of MENSWALK.
. Please note this party is NOT clothing-optional. It's sponsored by CMEN (California Men Enjoying Naturism), and is thus NUDITY REQUIRED.
You will want to bring a TOWEL (to sit on, not to hide behind), sandals, sunscreen, and something to drink. If you have beach-style chairs, those are always welcome.
This event is not a pot-luck. You may bring snacks and beverages for yourself, but please no glass bottles. Soft drinks are not allowed in the pool area since they attract bees and yellow-jackets this time of year.
This party takes place after the CMEN Gathering is officially "closed," but there will be plenty of guys still there to frolic with, and you WILL experience the flavor of the storied CMEN Gathering. But to avoid interfering with their closing ceremonies, PLEASE DO NOT ARRIVE BEFORE 1:00 P.M.!

If the gate to the camp is locked, the gate code is 2636 to enter on that day.
This is a MENSWALK Event. MENSWALK is a coalition of local men's social and affinity groups working together to raise money for AIDS Walk Los Angeles and to raise their profile in the community. (CMG is the founding member of MENSWALK. To learn more about MENSWALK, visit www.menswalk.org.)
WALK WITH US! To join the MENSWALK team, visit the website OR contact AIDS Walk directly at www.aidswalk.net and specify MENSWALK, Team No. 1843, or call the AIDS Walk at 213-201-9255 and someone will walk you through the signup process.
All CMG events are drug free. This event is also alcohol free.
Sponsored by the CMG Los Angeles Local Events Committee. All men, local or visiting, are welcome.
To see all events we have going on in the near future, visit the Local Events Page on our site.
---
If CMG is new to you, a local event like the one above is a great way to find out about the California Men's Gatherings and the many wonderful men who get involved. Since 1978, CMG has been a place where all men -- gay, bi, trans, and straight, from 18-80+ can find a different way to connect. While attendees of CMG events and retreats are predominately gay and bisexual, all men 18 years or older are welcome.